Dear BYKY friends,
In 2008, I launched BYKY with the mission to draw the families smile through unique service combines between entertainment & exercises. As a part of community, I believe that we had a role in this life, so I choose to do my role in providing sustainable activities which can be ideal choice for everyone & to work hard with my valuable team to be always in the 1st place. No. 1 is our goal which we won't give that up!
Sincerely: Abdullah Al Kahtani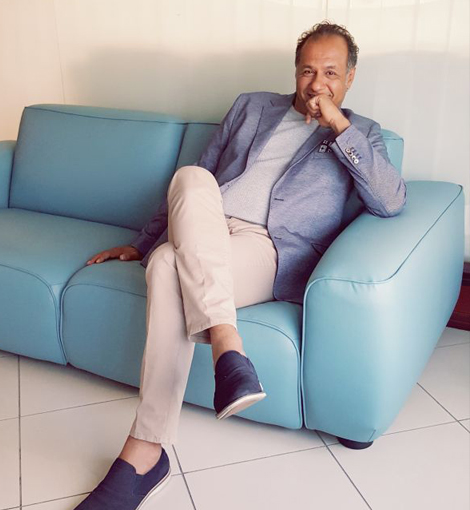 BYKY established in 2008 as the first company providing bicycles rental service in Middle East. BYKY considered as a leader of this service providers' in GCC & cooperates with various clients from different countries who benefited from BYKY experience in this field which controls all requirements of operating & commitment with safety standards to keep up.
BYKY supported by many important partners who shared us the success in providing featured service for communities so we work hard to stay trustful for those partners.
BYKY gains the support of Khalifa Fund for Enterprise Development as provider of various eco-friendly activities & social initiatives.
Our mission is drawing your smile & our vision is to play a positive role in your lifestyle.
In 2004 BYKY launched the first rental point in Kuwait with classic BERG Go Karts.
In 2007 BYKY launched the first project of bicycles rental rental service in Dubai.
In 2008 BYKY launched the first awareness traffic track in GCC.
In 2010 BYKY created the first inflatable & integrated traffic track.
In 2013 BYKY launched the first bike share service in U.A.E in cooperation with Nextbike GmbH.
In 2017 BYKY created the first smart system for pedal Go Kart rental service.
In 2018 BYKY created the first remote monitoring system to control the rental operation & quality of service at locations.
Today BYKY operates more than 65 rental point around UAE at most important attractions such as Emaar Boulevard, Dubai Marina, JBR, Dubai parks, Al Majaz, Alqasba, Sharjah parks, AD corniche, AD parks, Ajman parks, corniche & Marina, RAK corniche,  Al Marjan Island, Fujairah corniche, Kalba, khorfakkan etc..
Our bikes made in Europe with high quality & safety standards, contains various types & sizes suits all family members with different requirements.
We provides Third liability insurance covers all service parties & protects the entities from any responsibility at any case.
Our operation team well trained with more than 10 years of experience in all service requirements.
We provides special offers for groups or events of schools, colleges & other entities via pre-reservation with ability to deliver the bikes anywhere within UAE.
Our service featured by flexibility, eco-friendly, durability, safety & healthy. Which make it favorable for everyone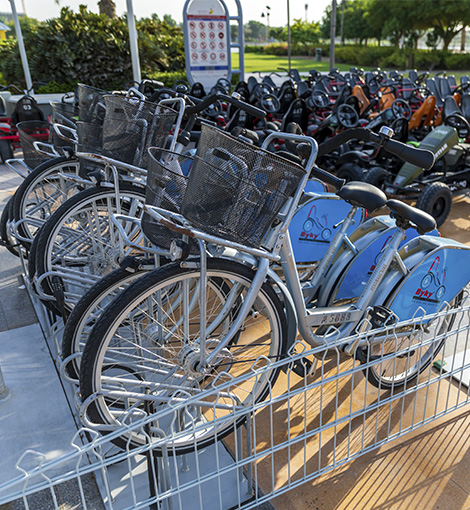 BERG TOYS B.V (Dutch company) – The main supplier of our family sport bicycles which featured by high quality & holds internationalcertificates of safety.
All municipalities in UAE: Dubai Municipality, Abu Dhabi municipality, Sharjah municipality, Ajman municipality, RAK municipality, Fujairah municipality, Alain Municipality, Khorfakkan municipality, Kalba municipality, Dubai RTA.
Most important destinations development companies: Emaar, Meraas, Dubai Properties, Shurooq, Nakheel, RAK hospitality group,Al Futtaim Group, Al Marjan Island, RAK properties.
National Initiatives: Fazza, Homat Al Watan, Esaad, Khalifa Fund.